Connecting to the Community
Our Disability Day Programs involve small community and centre-based groups which focus on developing
people's interests and life skills whilst connecting them into their local communities.
We have four sites across the Blacktown area that all offer an inclusive and engaging environment.
Participants usually access the programs 3-5 days per week and each person helps create their own program
and choose which activities they would like to attend. We also offer activities for people with moderate to high
support needs.
There are so many choices depending on what the person wants to include in their week.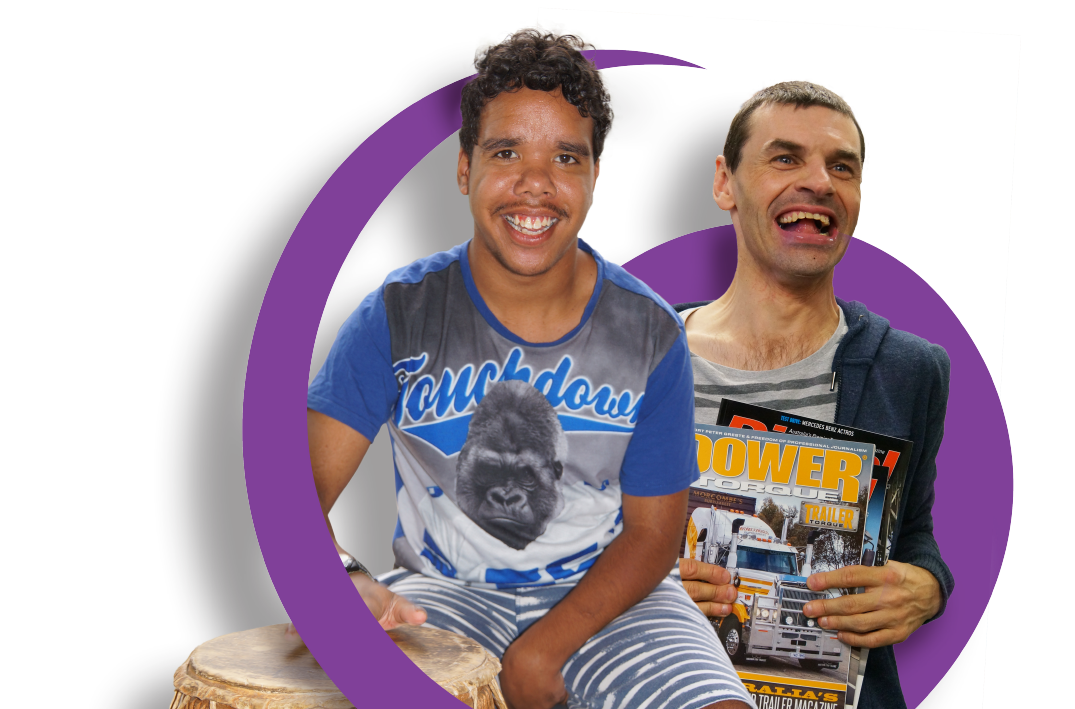 An example of some of the programs and activities include:

Health and
Wellbeing Programs

Menu planning,
Shopping and
Cooking Meals

Computer and
Digital Programs

Music Therapy,
Choir and
Singalongs

Bowling, Movies and
Flip Out Trampolines


Accessing Local
Clubs and Events



At Peckys Day Programs every day brings new opportunities that gives the participants the ability
to try new activities, learn new skills, make friends, have fun, enjoy life and be happy.