Providing Quality Support and
Services Since 1981
Peckys Disability Services (Peckys) has been operating Community Services in the local Blacktown area since 1981. Peckys was started by June Pecover who advocated for the development of a playground for kids with disabilities that would enable them a fun and safe place to learn and play whilst giving their families a break.
In 1979, Sydney Water made available land within the Prospect Reservoir and through the donations from local businesses and the community a playground and respite centre were built. The centre and playground was accessed and staffed on the weekends and in the school holidays and it provided a service to approximately 500 children on an annual basis.
Over the years, Peckys has developed and changed, however, we have continued to establish a reputation for providing quality support and services in the community that has achieved many positive outcomes for clients and families accessing our services. Today, Peckys provides support each week to over 200 people with disabilities from the local Blacktown region and employees 80 staff members. We provide day programs, accommodation support and weekend recreation services.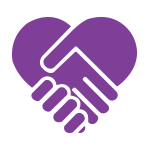 Vision Statement
Working together to enrich the lives
of people with disabilities.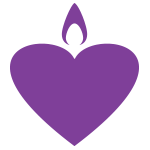 Mission Statement
To provide quality services using a holistic and individualised approach that enhances the lives of people with a disability.

Dignity
An appreciation of self worth
and respect for others

Integrity
Being fair in actions and
communicating with honesty

Inclusion
Working together across the
organisation with clients and
the community

Excellence
In what we expect of
ourselves and others